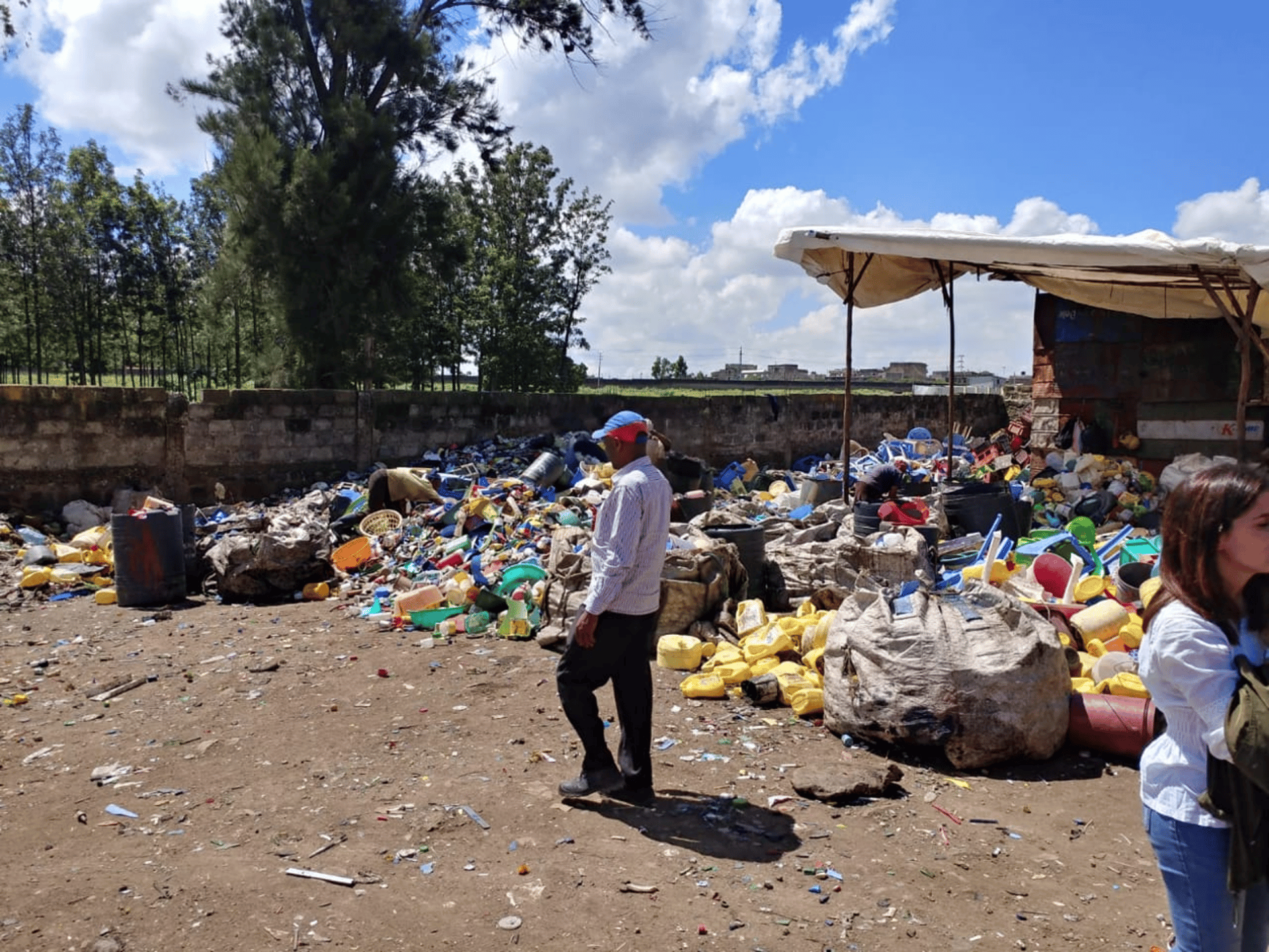 PURE PLANET RECYCLERS LTD
There is no planet B, Recycle for lifecycle
Giving the planet a fighting chance
Pure Planet Recyclers Ltd. (PPR) has been at the forefront of solid waste management for over six years. Providing professional waste management services as well as recycling of waste plastics
Pure Planet Recyclers promotes the Circular Economy by adding waste plastic into affordable, quality raw material for sale to manufacturers of plasticware, thereby creating employment opportunities for women & youth while reducing environmental pollution and degradation.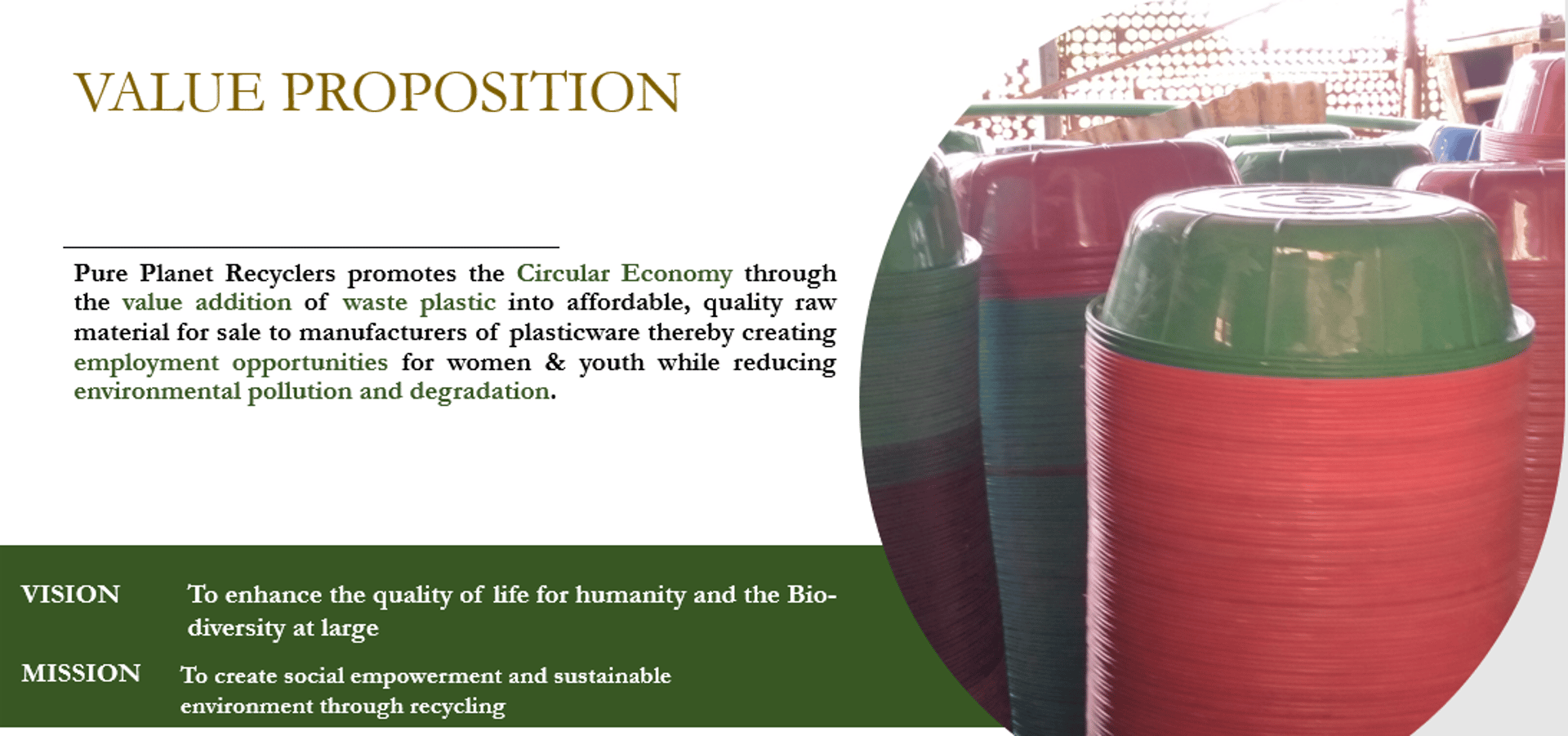 Quality our clients can rely on.
The two fractions of waste are processed differently toward maximizing value extraction:
For the organics, the FOOD WASTE is used for animal feeds, and the remainder is used for BSF FARMING. Finally, the remnants are processed into COMPOST FERTILIZER.

For the DRY WASTE, segregation is done in the company's facility on Komarock Rd.

The plastic is processed by sorting into different fractions, grinding, packing, and then selling to plastics manufacturers to produce finished goods.
Fabrication Department
Other than plastic recycling, Pure Planet Recyclers Ltd has a fabrication department making waste management and recycling equipment. We have the best locally fabricated equipment ranging from crashing machines/shredders to driers; the Crashers come in two size varieties:
Smaller ones run a 15-20 horsepower motor with a 250kg/hr output capacity with six blades.

The larger one runs a 30-horsepower motor with 400kg/hr output capacity, and both can crash.

Our newest product is from waste PET strappings. Pure Planet Recyclers is determined to provide waste management solutions even from challenging and unconventional materials.

We make sure you get test runs before purchasing and 24/7 support. We also do custom factory crashers, and quotations are free.

For an exact quotation, call us today!